River Flow and Temperature at Kingston Bridge
Click on this link to see the very latest readings for river flow (look in the top right hard corner of the page).

www.kingstonrc.co.uk/members-area/safety/kingston-flow-rate-and-temperature
This table reports the latest readings of river flow and temperature from the Environment Agency. In general this is updated daily. The charts below will be updated from time to time to help to put the readings into context.
With thanks to Kingston Rowing Club website for the code to make this possible.
Charts last updated on 30 May 2017
1. Flow data at Kingston Bridge (in cubic metres per second, since Feb 2013)

Notes:
This chart shows data on the river flow at Kingston Bridge received by email from the Environment Agency and input manually by club members on to this website. Please do not rely on this for any safety decision.
You can see the detail of each daily reading by hovering the mouse over the line.
2. Flow data and Board Colour (since Feb 2013)
From time to time we will update the chart below which shows the board colour and flow at Kingston since Feb 2013. In the time we have been tracking the data red boards generally appear when the flow is over approximately 140m3/sec and yellow boards when the flow is over about 100m3/sec.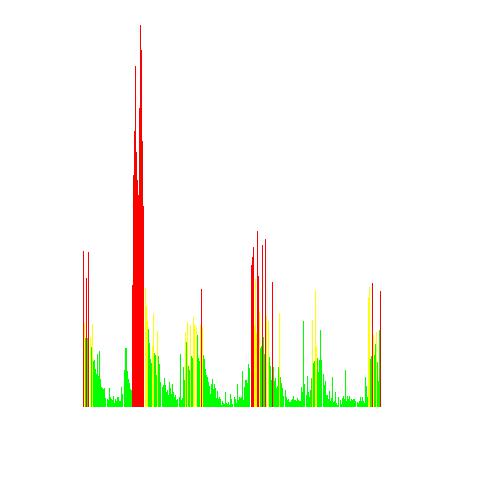 3. River Temperature at Kingston (with thanks to Geraint)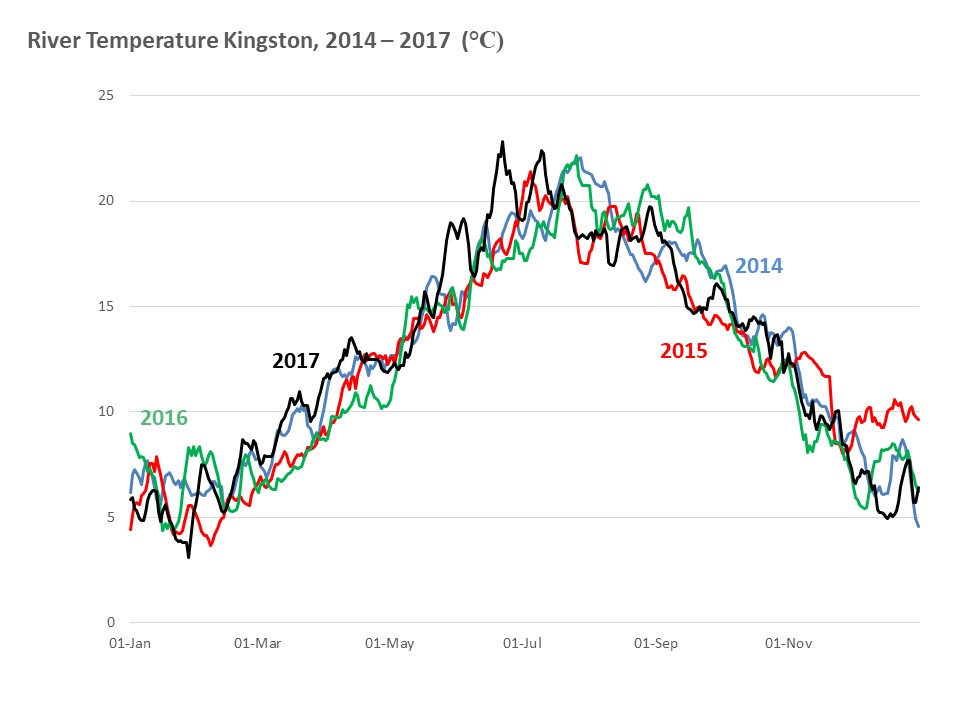 4. Flow data at Maidenhead to end 2014
Maidenhead Rowing Club publish very detailed data on river conditions on their website. Here's a comparison of the flow at Kingston and Maidenhead: